Днес е неделя,08 ноември ,349- ят ден от 2019. До Коледа остават 16 дни, до края на годината само още 23.

✝   10 Неделя след Неделя подир Въздвижение.

Преп. Патапий. Св. мчци 62 йереи и 300 миряни, избити от арианите в Африка.
На тази дата:
1204 г. – Кардинал Лъв посещава българската столица Търново и коронова от името на папа Инокентий III Калоян за крал, а архиепископ Василий получава титлата примас.
1476 г. – Папа Сикст IV обявява деня за празник на непорочното зачатие.
1506 г. – Зигмунд I е избран от Сейма за крал на Полша.
1854 г. – Папа Пий IX обявява догмата за непорочното зачатие на Дева Мария.
1863 г. – При пожар в църква в Сантяго (Чили) загиват около 2500 души.
1874 г. – Излиза първият брой на в. Знаме с редактор Христо Ботев.
1881 г. – При голям пожар в Рингтеатер (Виена) загиват около 400 души.
1888 г. – Петото Обикновено народно събрание на България приема закон за учредяване на висше училище в София.
1896 г. – Край бреговете на Испания потъва германския кораб Салер, загиват 281 души.
1903 г. – В България за първи път денят е честван като празник на Софийски университет и като студентски празник.
1914 г. – Първата световна война: Започва войната между Великобритания и Германия за Фолкландските острови.
1938 г. – Лаврентий Берия става комисар по вътрешните работи в правителството на СССР и дава нов тласък на репресиите.
1941 г. – Втората световна война: След японската атака срещу Пърл Харбър, Конгресът на САЩ приема декларация за война с Япония.
1941 г. – Втората световна война: Република Китай и Холандия официално обявяват война на Япония след японската атака срещу Пърл Харбър.
1943 г. – Втората световна война: Италианските войски обединени в Първа моторизирана бойна група състояща се от две дивизии – Леняно и Месина в съответствие на подписаното Примирие на Италия с антихитлеристката коалиция на 8 септември 1943 г. и обявената от Кралство Италия война на нацистка Германия на 13 октомври 1943 г. започва настъпление в започналата Битка за Монте Лунго северно от Неапол (8 – 16 декември 1943) атакувайки германските войски на този планински връх.
1949 г. – открито е Панагюрското златно съкровище,[1] на същия ден в ДВ, бр. 285 е обнародван Указ 949 на Президиум на Народното събрание от 3 декември променящ наименованията на 27 населени места и 10 общини.[2]
1965 г. – Приключва Втория Ватикански събор.
1974 г. – Чрез референдум Гърция отхвърля с 69,2% от гласовете кралската институция и установява парламентарна република.
1976 г. – Eagles пускат на музикалния пазар своя албум Хотел Калифорния
1980 г. – Марк Дейвид Чапман убива Джон Ленън в Ню Йорк.
1987 г. – Президентите на СССР и САЩ Михаил Горбачов и Роналд Рейгън подписват във Вашингтон Договор за унищожаване на ядрените ракети с малък и среден обсег на действие
1991 г. – Държавните глави на Русия, Украйна и Беларус подписват споразумение за разпускане на Съветския съюз и създаване на Общност на независимите държави.
1991 г. – Мирча Снегур е избран за първи президент на Молдова.
2004 г. – Даймбег Даръл – китаристът на американската груув метъл група Пантера, е застрелян на сцената на клуб Alrosa Villa в Калъмбъс, Охайо, минута след като е започнал шоуто с новата си група – Damageplan.
Родени са :
65 BC Horace, Roman Republican poet (Odes), born in Venosa, Italy (d. 8 BC)
1542 Mary, Queen of Scots, [Mary Stuart] (1560-87), born in Linlithgow Palace, Scotland (d. 1587)
1574 Maria Anna of Bavaria, Empress consort of the Holy Roman Empire, born in Munich, Bavaria, Holy Roman Empire (d. 1616)
1626 Christina, Queen of Sweden who abdicated after becoming Catholic (1644-54), born in Tre Kronor Castle, Stockholm (d. 1689)
1678 Horatio Walpole, 1st Baron Walpole of Wolterton, English diplomat, born in Houghton, Cambridge, England (d. 1757)
1699 Maria Josepha of Austria, Queen consort of Poland (1734-57), born in Hofburg Palace, Vienna, Austria (d. 1757)
1704 Anton de Haen, Austrian medical expert (Ratio Medendi), born in The Hague, Netherlands (d. 1776)
1708 Francis I, Holy Roman Emperor (1745-1765), born in Ducal Palace of Nancy, Lorraine, Holy Roman Empire (d. 1765)
1715 John Althuysen, Frisian vicar and poet (Frisianche rymlery)
1728 Johann Georg von Zimmermann, Swiss philosophical author and physician, born in Brugg, Aargau, Switzerland (d. 1795)
1730 Jan Ingenhousz, Dutch-English physiologist (discovering photosynthesis) and personal physician of Maria Theresa, born in Breda, Staats-Brabant, Dutch Republic (d. 1799)
1731 František Xaver Dušek, Czech composer, born in Chotěborky, Jaroměř, Czech Republic (d. 1799)
1737 Robert Kimmerling, Austrian composer, born in Vienna, Austria (d. 1799)
1741 Maximilien Gardel, French ballet dancer and choreographer (Menuet Reine), born in Mannheim, Germany (d. 1787)
1744 Pierre-Joseph Candeille, French composer, born in Estaires, France (d. 1827)
1765 Eli Whitney, American inventor (Cotton Gin), born in Westborough, Massachusetts (d. 1825)
1789 John Fawcett, English composer (d. 1867)
1795 Jacques-François Gallay, French horn player and composer, born in Perpignan, France (d. 1864)
1795 Peter Andreas Hansen, Danish-German astronomer (Hansen hypothesis), born in Tønder, Schleswig, Denmark (d. 1874)
1811 Louis Schindelmeisser, German clarinetist and composer, born in Königsberg, Prussia (d. 1864)
1815 Adolph Menzel, German painter and graphic artist, born in Breslau, Prussian Silesia (d. 1905)
1816 August Belmont, Prussian-American financier and diplomat (U.S. Minister to the Netherlands 1853-57), born in Alzey, Hesse, Germany (d. 1890)
1817 Christian Emil Krag-Juel-Vind-Frijs, Danish nobleman and politician (Council President of Denmark 1865-70), born in Frijsenborg, Denmark (d. 1896)
1821 Josip Runjanin, Croatian Serb composer (Croatian National Anthem) and soldier, born in Vinkovci (d. 1878)
1822 Luther Prentice Bradley, American Brigadier General (Union Army), born in New Haven, Connecticut (d. 1910)
1826 Friedrich Siemens, German industrialist, born in Menzendorf, Germany (d. 1904)
1828 Clinton Bowen Fisk, American abolitionist, Brevet Major General (Union Army), helped establish 1st free public schools in the South, born in York, New York (d. 1890)
1828 Robert Bullock, American Brigadier General (Confederate Army), born in Greenville, North Carolina (d. 1905)
1832 Bjørnstjerne Bjørnson, Norwegian author "Pa Guds Veje" and Nobel laureate 1903, born in Kvikne, Norway (d. 1910)
1861 Aristide Maillol, French painter and sculptor (Seated Woman), born in Banyuls-sur-Mer, Roussillon, France (d. 1944)
1861 William C. Durant, American industry pioneer, founded General Motors, Frigidaire, born in Boston, Massachusetts (d. 1947)
1861 George Méliès, French early filmmaker (A trip to the Moon), born in Paris (d. 1938)
1862 Georges Feydeau, French playwright (La Dame de Chez Maxim's), born in Paris (d. 1921)
1865 Jacques Hadamard, French mathematician (proved the prime number theorem), born in Versailles, France (d. 1963)
1865 Jean Sibelius, Finnish composer (Valse Triste, Finlandia), born in Tavastehus, Finland (d. 1957)
1874 Ernst Moro, Austrian physician and pediatrician (Moro reflex), born in Laibach, Duchy of Carniola, Austria-Hungary (d. 1951)
1877 Paul Ladmirault, French composer, born in Nantes, France (d. 1944)
1881 Padraic Colum, Irish novelist and poet (Collected Poems), born in Columcille, County Longford, Ireland (d. 1972)
1882 Manuel Ponce, Mexican composer (Estrellita), born in Fresnillo, Zacatecas, Mexico (d. 1948)
1886 Diego Rivera, Mexican painter (En el Arsenal) and wife of Frida Kahlo, born in Guanajuato, México (d. 1957)
1887 Vicente Emilio Sojo, Venezuelan composer, born in Guatire, Miranda state, Venezuela (d. 1974)
1888 Fiske Kimball, American architect and art historian, born in Newton, Massachusetts (d. 1955)
1888 Paul Cavanagh, British actor (The Woman in Green, Tarzan & his Mate), born in Chislehurst, England (d. 1964)
1889 Hervey Allen, American writer and poet (Anthony Adverse), born in Pittsburgh, Pennsylvania (d. 1949)
1890 Bohuslav Martinů, Czech, composer (Hry o Marti), born in Polička, Bohemia (d. 1959)
1892 Herbert "Bert" Hinkler, Australian aviator who made first solo flight from England to Australia (1928), born in Bundaberg, Queensland (d. 1933)
1894 James Thurber, American humorist (Men, Women & Dogs), born in Columbus, Ohio (d. 1961)
1894 E. C. Segar, American cartoonist (Popeye), born in Chester, Illinois (d. 1938)
1897 Leslie Heward, English composer, born in Liversedge, Yorkshire (d. 1943)
1899 James "Pigmeat" Jarrett, American pianist, born in Cordele, Georgia (d. 1995)
1899 John Qualen, Canadian actor (Casablanca, The Grapes of Wrath, The Searchers), born in Vancouver, British Columbia (d. 1987)
1899 Sarah Williamson, US missionary in Liberia
1900 Sun Li-jen, Chinese general (best known for his leadership in the Second Sino-Japanese War and the Chinese Civil War), born in Jinnu, Lujiang, Chaohu, Anhui, Qing dynasty (d. 1990)
1902 Wifredo Lam, Cuban artist (The Jungle), born in Sagua La Grande, Cuba (d. 1982)
1903 Adele Simpson, American fashion designer (Neiman-Marcus Award-1946), born in NYC, New York (d. 1995)
1903 Irene Eisinger, German-British singer, born in Cosel, German Empire (d. 1994)
1903 Kitty Muggeridge, British author and translator, born in Chateau d'Oex, Switzerland (d. 1994)
1903 Zoltán Székely, Hungarian violinist and composer, born in Kocs, Hungary (d. 2011)
1904 Wilmer Allison, American tennis player (US Nat C'ship 1935), born in San Antonio, Texas (d. 1977)
1905 Charles Cushing, American composer, born in Oakland, California (d. 1982)
1905 Ernst Hermann Meyer, German composer, born in Berlin (d. 1988)
1905 Frank Faylen, American actor (It's a Wonderful Life, Funny Girl), born in St Louis, Missouri (d. 1985)
1905 Julius Silverman, British Labour Party politician, born in Leeds, England (d. 1996)
1906 Richard Llewellyn, Welsh novelist (How Green Was My Valley), born in Hendon, Middlesex, England (d. 1983)
1907 Tony Aubin, French composer, born in Paris (d. 1981)
1908 John Volpe, American politician (61st and 63rd Governor of Massachusetts) and U.S. Secretary of Treasury (1969-73), born in Wakefield, Massachusetts (d. 1994)
1909 Cleo Brown, American jazz pianist, born in Meridian, Mississippi (d. 1995)
1911 Lee J. Cobb [Leo Jacoby], American actor (Virginian, 12 Angry Men, On the Waterfront), born in NYC, New York (d. 1976)
1911 Nikos Gatsos, Greek poet and lyricist, born in Asea, Greece (d. 1992)
1912 Jura Soyfer, Austrian political journalist and cabaret writer, born in Kharkov, Russian Empire (d. 1939)
1913 Delmore Schwartz, American poet, short story writer and critic (Shenandoah), born in Brooklyn, New York (d. 1966)
1913 Paul Félix, Flemish architect (Sun Song), born in Ostend, Belgium (d. 1981)
1914 Ernie Toshack, Australian cricket fast bowler (12 Tests, 47 wickets), born in Cobar, NSW (d. 2003)
1915 George Scheuer, Austrian writer and journalist, born in Vienna, Austria (d. 1996)
1915 Ernest Lehman, American screenwriter (North by Northwest), born in NYC, New York (d. 2005)
1916 Dorothy Mae Ballard, labor union rep
1916 Richard Fleischer, American film director (Doctor Dolittle), born in NYC, New York (d. 2006)
1917 Rufo I Wever, Aruban pianist and composer (Ca'i Organ)
1917 Ian Johnson CBE, Australian cricket spin bowler and captain (45 Tests; 109 wickets), born in North Melbourne, Victoria (d. 1998)
1918 Gérard Souzay, French baritone, born in Angers, France (d. 2004)
1919 Hans-Dieter Hosalla, German composer, born in Erfurt, Germany (d. 1995)
1919 Mieczysław Weinberg [Moisey Samuilovich Vaynberg], Polish-Soviet composer, born in Warsaw, Poland (d. 1996)
1919 Peter Tali Coleman, Governor of American Samoa (1956-61, 78-85, 89-93), born in Pago Pago, American Samoa (d. 1997)
1920 McDonald Bailey, British-Trinidadian 100m runner (Olympic bronze 1952), born in Williamsville, Trinidad (d. 2013)
1920 Ronald Gulliford, English educationalist (Dean of the Faculty of Education, Birmingham University 1979-81), born in Manchester (d. 1997)
1921 Terence Morgan, British actor (Sir Francis Drake, Curse of the Mummy's Tomb), born in London, England (d. 2005)
1921 Terence Weil, British cellist, born in London (d. 1995)
1922 George Fullerton, South African cricketer (South African keeper-batsman 1947-51), born in Kensington, South Africa (d. 2002)
1922 Jean Ritchie, American folk singer, born in Viper, Kentucky (d. 2015)
1922 John B. McKay, American test pilot (X-15), born in Portsmouth, Virginia (d. 1975)
1922 Lucian Freud, German-British artist (Benefits Supervisor Sleeping, Boy With a Rat), born in Berlin, Germany (d. 2011)
1923 Rudolph Pariser, American chemist, born in Harbin, China
1925 Jimmy Smith, American jazz musician and organist (Walk on the Wild Side), born in Norristown, Pennsylvania (d. 2005)
1925 Sammy Davis Jr., American singer, dancer and actor (Ocean's 11, Candy Man), born in NYC, New York (d. 1990)
1925 Carmen Martín Gaite, Spanish author, born in Salamanca, Spain (d. 2000)
1926 Joachim Fest, German historian and journalist (Hitler biography, Speer: The Final Verdict), born in Berlin, Germany (d. 2006)
1927 Vladimir Shatalov, Soviet cosmonaut (Soyuz 4, 8, 10), born in Petropavlovsk, Kazakh SSR
1927 Ferdie Pacheco, American boxer and physician (the "Fight Doctor"), born in Tampa, Florida (d. 2017)
1928 Ulric Neisser, America psychologist (Intelligence: Knowns and Unknowns, Bell Curve task force head), born in Kiel, Germany (d. 2012)
1929 Goffredo Parise, Italian writer (Il padrone), born in Vicenza, Italy (d. 1986)
1929 Ali Bongo [William Oliver Wallace], British comedy musician and magician (President of The Magic Circle – Shriek of Araby), born in England (d. 2009)
1930 Alain Weber, French composer, born in Château-Thierry
1930 John Morressy, American sci-fi author (Starbrat, Greymantle, Kingsbane), born in Brooklyn, New York
1930 Maximilian Schell, Swiss-Austrian actor and director (Odessa File, Julia), born in Vienna, Austria (d. 2014)
1930 Julian Critchley, British journalist and politician, born in Islington, London (d. 2000)
1931 Rudolf Komorous, Czech-born Canadian composer, born in Prague, Czechoslovakia
1933 Flip Wilson, American actor and comedian (Flip Wilson Show), born in Jersey City, New Jersey (d. 1998)
1935 Dharmendra, Indian actor (Sholay), born in Nasrali, Punjab, British India
1935 Tatiana Zatulovskaya, Israeli chess player (Women's Soviet Chess Championship 1960, 62, 63), born in Baku, Azerbaijan Soviet Socialist Republic, USSR (d. 2017)
1936 David Carradine, American actor (Kung Fu, Mean Streets, Kill Bill V.1 & 2), born in Hollywood, California (d. 2009)
1936 Peter Parfitt, English cricketer (fine England batsman of the 1960's), born in Billingford, Breckland, Norfolk, England
1936 Buster Farrer, South African cricketer (South African Test batsman 1962-64), born in King William's Town, Cape Province, South Africa
1936 Brad Jurjens, Estonian director (The Bank Job), born in Viljandi, Estonia
1937 James MacArthur, American actor (Danny Williams-Hawaii 5-0), born in Los Angeles, California (d. 2010)
1937 Jan van Houwelingen, Dutch politician (Undersecretary of Defense (CDA), born in Leerdam, Netherlands (d. 2013)
1937 Arne Næss Jr., Norwegian mountain climber and businessman, born in Germany (d. 2004)
1939 James Galway, Irish flutist (18k gold flute, Royal Phil), born in Belfast, Northern Ireland
1939 Jerry Butler, American rock vocalist (Never Give You Up), born in Sunflower, Mississippi
1939 Lynn Wilson, contractor and multi-millionaire
1940 Jenny Linden, English actress (Hedda, Dr Who & the Daleks), born in Worthing, Sussex, England
1940 Brant Alyea, American baseball player
1941 Albert J Evenhuis, Dutch undersecretary of Economic (VVD)
1941 Geoff Hurst, cricketer (Essex 1962, better known as soccer immortal)
1941 Ed Brinkman, American baseball player
1941 Randall "Duke" Cunningham, US Navy fighter pilot and Congressman
1942 Bobby Elliott, rock drummer (The Hollies), born in Burnley, Lancashire
1942 Hemant Kanitkar, cricketer (batted in two Tests India v WI 1974)
1942 Mario Savio, American political activist, born in NYC, New York (d. 1996)
1943 Patti Chandler, American actress (Bikini Beach), born in Culver City, California
1943 Mary Woronov, Brooklyn Hgts NY, actress (Eating Raoul, Terror Vision)
1943 Michael Unger, English editor-in-chief (Evening News, Manchester)
1943 Jim Morrison, American singer-songwriter (The Doors) and poet, born in Melbourne, Florida (d. 1971)
1945 John Banville, Irish novelist and journalist
1946 Graham Knight, Scottish musician (Marmalade)
1946 John Rubinstein, actor/composer (Family, Boys from Brazil), born in Los Angeles, California
1946 Sharmila Tagore, Indian Actress
1947 Belinda Balaski, actor (Cannonball, Proud Men, Howling), born in Inglewood, California
1947 Geoff Daking, American rocker (Blue Magoos)
1947 Gregg Allman, guitarist/vocalist (Allman Brothers Band), born in Nashville, Tennessee (d. 2017)
1947 Thomas R. Cech, American chemist, Nobel laureate
1947 Kati-Claudia Fofonoff, Skolt Sámi writer
1948 Jimmy Lai [Lai Chee-Ying], Chinese businessman (founder of Giordano), born in Guangzhou, China
1949 Mary Gordon, American author
1949 Ray Shulman, British musician, born in Portsmouth
1949 Robert Sternberg, Proposed the Triarchic Theory of Intelligence
1950 Jimmy Farrar, American rock vocalist (Molly Hatchet), born in LaGrange, Georgia
1950 Rick Baker, American special effects makeup artist (Exorcist), born in Binghamton, New York
1950 Tim Foli, American baseball player
1950 Dan Hartman, American musician (Edgar Winter Group), born in Harrisburg, Pennsylvania
1951 Bill Bryson, American British author (Notes From a Small Island), born in Des Moines, Iowa
1951 Jan Eggum, Norwegian singer-songwriter
1952 Richie Morales, drummer (Spyro Gyra-Morning Dance)
1952 Khaw Boon Wan, Singapore Health Minister
1953 Sam Kinison, American screaming comedian and actor (Back to School, Charlie Hoover), born in Yakima, Washington (d. 1992)
1953 Roy Firestone, American sportscaster (Life's Most Embarrassing Moments), born in Miami, Florida
1953 Kim Basinger, American actress
1953 Norman Finkelstein, American professor, activist
1954 Harold Hongju Koh, Korean-American Dean of Yale Law School
1955 Ian Greig, cricketer (brother of Tony Two Tests for England 1982)
1956 Warren Cuccurullo, rock guitarist (Missing Persons)
1957 Phil Collen, English heavy-metal guitarist (Def Leppard – Love Bites), born in London, England
1958 Billy Hufsey, actor (Christopher-Fame, Days of our Life)
1958 Wayne Dickert, slalom double canoe (Olympic 11th 1996), born in Chattanooga, Tennessee
1958 Bird McIntyre, Thai pop singer, musician
1959 Marty Raybon, American singer (Shenandoah-Sunday in the South), born in Sanford, Florida
1959 Paul Rutherford, vocalist (Frankie Goes to Hollywood-Relax)
1959 Jim Yong Kim, South Korean-American physician, anthropologist and President of the World Bank, born in Seoul, South Korea
1960 Lim Guan Eng, Secretary-General of the Malaysian Democratic Action Party (DAP)
1961 Ann Coulter, American author, political commentator, and attorney
1961 Mikey Robins, Australian comedian
1962 Berry van Aerle, Dutch soccer star (PSV)
1962 Marty Friedman, American guitarist
1962 Steve Elkington, Australian golfer (PGA Championship 1995; 10 PGA Tour titles), born in Inverell, New South Wales
1963 Toshiaki Kawada, Japanese professional wrestler
1964 Teri Hatcher, actress (Lois & Clark, Desperate Housewives), born in Sunnyvale, California
1964 James Blundell, Australian country singer
1964 Sandy Burnett, English record producer
1965 Greg Truitt, NFL safety/linebacker (Cincinnati Bengals)
1965 Teresa Weatherspoon, WNBA guard (NY Liberty)
1965 Troy Sadowski, American NFL tight end (Cin Bengals), born in Atlanta, Georgia
1965 Carina Lau, Hong Kong actress and singer (Days of Being Wild), born in Suzhou, China
1966 Joe Staysniak, American NFL guard (Indianapolis Colts), born in Elyria, Ohio
1966 Matthew Laborteaux, American actor (Albert-Little House on Prairie), born in Los Angeles, California
1966 Sinéad O'Connor, Irish singer–songwriter (Nothing Compares 2 U), born in Glenageary, Ireland
1966 Jeff Tremaine, American television and film director, born in Rockville, Maryland
1967 Jeff George, American NFL quarterback (Atlanta Falcons, Oakland Raiders), born in Indianapolis, Indiana
1967 Marina Augusta Baker, English glamour model ( Playboy playmate Mar, 1987) and politician, born in Windsor England,
1967 Ron George, American linebacker (Minnesota Vikings), born in Heidelberg, Germany
1967 Tony Mayberry, American NFL center (Tampa Bay Bucs), born in Würzburg, Germany
1967 Kotono Mitsuishi, Japanese seiyu (voice actress), born in Tokyo, Japan
1967 Darren Sheridan, English footballer and manager, born in Stretford, United Kingdom
1968 Bill Johnson, American football defensive tackle (St Louis Rams), born in Minnesota
1968 Mike Mussina, American baseball pitcher (5-time MLB All Star), Williamsport, Pennsylvania
1968 Michael Cole, American professional wrestling commentator, born in Syracuse, New York
1969 Antoon Kuil, Dutch soccer player (Veendam, SC Heerenveen)
1969 Victor Green, American NFL cornerback/safety (NY Jets), born in Americus, Georgia
1969 Steve Van Wormer, American actor, born in Flint, Michigan
1971 James Stewart, American NFL running back (Minnesota Vikings), born in Vero Beach, Florida
1972 Marco Abreu, Angolan footballer, born in Lubango, Angola
1972 Frank Shamrock, American mixed martial artist, born in Santa Monica, California
1973 Mitch Jacoby, American football tight end (St Louis Rams), born in Port Washington, Wisconsin
1973 Monty Montgomery, American football defensiveback (Indianapolis Colts), born in Gladewater, Texas
1973 Doron Bell Jr., Canadian actor, born in Montreal, Canada
1973 Corey Taylor, American singer (Slipknot, Stone Sour), born Des Moines, Iowa
1974 Cristian Castro, Mexican singer, born in Mexico City, Mexico
1974 Nick Zinner, American guitarist (Yeah Yeah Yeahs), born in Massachusetts
1975 Kevin Harvick, American auto racer (NASCAR Cup Series Champion 2014), born in Bakersfield, California
1976 Naimee Coleman, Irish singer and songwriter, born in Dublin, Ireland
1976 Reed Johnson, American baseball player, born in Riverside, California
1976 Dominic Monaghan, English actor (The Lord of the Rings, Lost), born in Berlin, West Germany
1977 Elsa Benítez, Mexican supermodel, born in Hermosillo, Mexico
1977 Sébastien Chabal, French rugby union footballer, born in Valence, France
1977 Ryan Newman, American NASCAR driver, born in South Bend, Indiana
1978 Kate Robinson, American figure skater and ice dancer, born in Peoria, Illinois
1978 Anwar Siraj, Ethiopian footballer
1978 John Oster, Welsh footballer, born in Boston, England
1978 Ian Somerhalder, American actor (Lost, Vampire Diaries), born in Covington, Louisiana
1978 Vernon Wells III, American baseball center fielder (Toronto Blue Jays; 3-time MLB All-Star & Gold Glove), born in Shreveport, Louisiana
1979 Johan Forssell, Swedish politician, born in Stockholm, Sweden
1979 Christian Wilhelmsson, Swedish footballer, born in Malmö Municipality, Sweden
1979 Daniel Fitzhenry, Australian rugby league footballer, born in Macksville, Australia
1980 Brandt Snedeker, American golfer (US Masters 2008, British Open 2012 3rd), born in Nashville, Tennessee
1981 Jeremy Accardo, American baseball player, born in Phoenix, Arizona
1981 Philip Rivers, American NFL quarterback (San Diego, LA Chargers), born in Decatur, Alabama
1982 Noelle Pikus-Pace, American skeleton racer, born in Provo, Utah
1982 Dee Dee Trotter, American athlete, born in California, United States
1982 Hamit Altintop, German-born Turkish football player (identical twin brother of Halil Altintop), born in Gelsenkirchen, Germany
1982 Halil Altintop, German-born Turkish football player (identical twin brother of Hamit Altintop), born in Gelsenkirchen, Germany
1982 Nicki Minaj, Trinidadian-American rapper and singer (Super Bass, Starships), born in Saint James, Port of Spain, Trinidad and Tobago
1983 Neel Jani, Swiss racing driver, born in Rorschach, Switzerland
1983 Liu Song, Chinese snooker player, born in Beijing, China
1984 Greg Halford, English footballer, born in Chelmsford, United Kingdom
1984 Badr Hari, Dutch kickboxer, born in Amsterdam, Netherlands
1984 Sam Hunt, American country pop singer (Take Your Time), born in Cedartown, Georgia
1985 Dwight Howard, American basketball player (Charlotte Hornets), born in Atlanta, Georigia
1986 Amir Khan, English boxer, born in Bolton, United Kingdom
1986 Kate Voegele, American musician, born in Bay Village, Ohio
1989 Drew Doughty, Canadian hockey player, born in London, Canada
1993 AnnaSophia Robb, American actress and singer, born in Denver, Colorado
1994 Raheem Sterling, British-Jamaican football player (Manchester City, English national team), born in Kingston, Jamaica
Мисъл на деня:
Да управляваш една нация е като да свариш малка риба-не прекалявай!-Конфуций,китайски философ(555 Пр.Хр.-479 Пр.Хр.)
Някои агентурни размисли относно.……………………..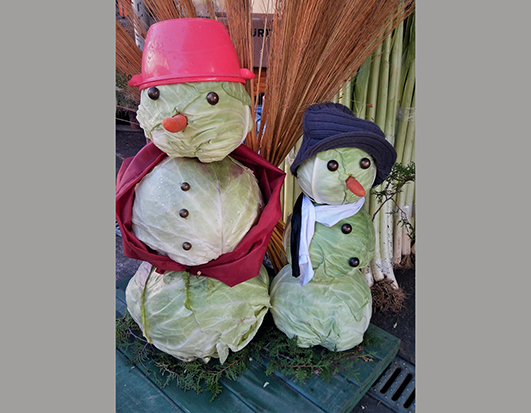 И така, в днешния  8-ми ден на м.декември,отново е неделя и пак сме заедно. Най-после времето се оправи-т.е. позахладня,както си му е реда да бъде в началото на дванадесетия месец на годината. Армеевата чорба започва да реже…Почти! Зелето е втасало… Почти! .Виното се избистри… Почти!… Наближава времето да запеем крайтрапезно: Сняг се сипе на парцали… Вино има-нека вали!!! С други думи,не ни остава нищо друго,освен да го ударим на софра-лайф или по скоро жизнь-поради паяжинно-прашасалите ни джобове и портфейли.
Само преди два дни отбелязахме мощно по дух и тримирящо във финансо отношение денят на Мирликийския чудотворец Св.Николай- закрилникът на рибарите, моряците и банкерите. Празник,с който са съпричастни,и онези от породата на лапни-шараните…Тоест-НИЕ!…НИЕ,а не онези,които ни управляваха преди и тези,новите,управлявщи ни сейчас…Управляващи!Невнимаващи…И прекаляващи…
Според живелият през 500 г.Пр.Хр.,китайски философ Лао Дзъ,цитирам:"Да управляваш една нация е като да свариш малка риба-не прекалявай!"
Та, от това става ясно, че управлението съвсем,ама съвсем не е проста работа и много трябва да се внимава как си вариш дребните рибки-такива като мен,такива като съседа Петров ,т.е.такива като народа… И нека не постъпваме като оня наш ръководител и мераклия риболовец,който цял ден хвърлял въдицата-и нищо!Студ…Вятър…и… ни-и-и-щичко…И така,някъде към пет часа,не щеш ли, хванал той златната рибка…
– Пусни ме селянино мой- примолила му се тя- и ще ти изпълня три желания!…
Но вместо да я пусне,управленеца започнал да я блъска в скалите, крещейки:
«Кой е селянин, ма?! Кой е селянин?»…
Така че умната народе мой и вие г-да управляющи ни!!!И нека Св.Николай да ни е на помощ!
"Свет/СК/овъртеж"
Толкова за рибите,лапнишараните,зимите,недоволството,препускането,изваждането,
сбора и неговите събираеми и … още нещо …
Време е да се насочим към веселото в настъпващата зима, ивентите-така де, събитията и светското им отразяване,каквато комай ми е работата.       
НОВ ХИТ !… НА СЛУЧАЙНА ГАРА… НОВ ХИТ !…. НА СЛУЧАЙНА ГАРА…
*  "Нищо не е толкова изтощително както очакването на влак. Особено когато лежиш върху релсите." …
 Стоиш на гарата… Посоката е ,за където и да е… Съществува ли гара  «Щастие»?… Изпуснал ли си влака?…  Къде?…Кога?… И кой те чака?!… А, дали те чака някой?! …Ще срещнеш ли любовта на случайна гара? … Информация на ухо:  на такъв житейски кръстопът към една нереална гара застанаха : композиторът Стефан Димитров, аранжорът Пламен Велинов, авторите на текста Ивъ & Петровъ /Иван Тенев и Александър Петров/ и певецът Васил Найденов в новата песен "На случайна гара",чиято премиера предстои. Шлагерното парче е водещо в саундтрака на българския филм " Можеш ли да убиваш " на известния български режисьор проф.Иван Ничев,който,заедно с известния камерман Георги Николов засне видеото към песента.Естетският клип е филмиран на лента сред лукса и разкоша на единствения истински царски вагон, чийто интериор е решен с оригинален махагон,кадифе,копринен плюш, персийски килими,кристални полилеи и огледала, майсенски порцелан и позлатени гербове на царската фамилия… Освен музикантите и шармантните беквокалистки, участвуващи в песента, в ролята на изящно мечтание, въжделение и видение на героя се появява сърцебийната млада актриса Боряна Маноилова….Реализацията на видеото и пътния маршрут на влаковата композиция се осъществяват с благородната помощ на г-н Емил Йончев,собственик на най-големия вагонно-строителен завод в България "КолоВаг".
https://vimeo.com/375077094            
ГЛЕДАЙТЕ И ЩЕ ВИДИТЕ!!!
"Перде кириз…Curtain view…или Изазад завесата"…в няколко изречения.
************************
"Как си?"-попитах мой приятел от детинство."Абе,май,днес съм по-добре от утре!"-ми отговори той.Да бъдем,УТРЕ,по-добре от днес е моето пожелание към всички.
Ваш,
10ev…Agent Tenev… 
Фотограф: Надежда Корчева
Булфото
Блиц
Божидар Марков
www.Tenevagency.com
http://tenevagency.com/blog/
https://www.bgvestnik.co.uk